April 14-15, 2009
Austin, TX
This symposium brought together professionals in the field of road user fees to share information and advance the discussion of user-based fees as a potential replacement for the fuel tax. Representatives from past, current and upcoming pilot studies and implementations presented lessons learned and key study topics from their projects. Panel discussions addressed specific topics such as legislative and policy issues, public acceptance challenges, potential technology applications, and institutional issues. The symposium incorporated interactive discussion sessions on logical next steps as well as the associated challenges and opportunities.
Summary Documents
Some documents are made available in PDF format. You will need Adobe Reader to view them.

Click on the PDF link to access the slide show. Click on a speaker's name to view a bio.
Symposium Planning Committee
Ginger Goodin, Chair, Texas Transportation Institute
Lee Munnich, Hubert H. Humphrey Institute of Public Affairs, University of Minnesota
Robert Johns, Center for Transportation Studies, University of Minnesota
Kenneth Buckeye, Minnesota Department of Transportation
James Whitty, Oregon Department of Transportation
Richard Trey Baker, Texas Transportation Institute
Katherine Turnbull, Texas Transportation Institute
Sponsored by: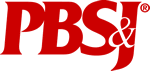 [ Top ]