Director's Statement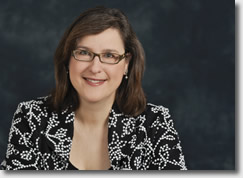 Melissa S. Tooley, PhD, PE
Center Director
Welcome to the website for the University Transportation Center for Mobility™ (UTCM)! I hope you find the information on this site useful and easily accessible. The website is continually updated with information on UTCM's programs in research, education and technology transfer.
The theme of UTCM is "Improving the quality of life by enhancing mobility," and the resources and expertise of TTI and the Texas A&M System provide a unique opportunity to make a difference in mobility in this country. The vision for this center includes the development of programs with a lasting impact on this campus and beyond. For UTCM, that means meaningful research in our four focus areas that will develop into long-term initiatives, and education programs that will continue to positively impact the development of the transportation workforce long after the grant has ended. It also means forging and strengthening lasting relationships between TTI and the academic units on campus.
I am excited about the opportunities that UTCM provides, and look forward to many more challenges ahead!
Melissa S. Tooley